{newsletter}
Weather
Thu 0 / 4
Fri 5 / 12
Sat 8 / 1
SloveniaHolidays.com > Activities > Spa & Wellness


Spa & Wellness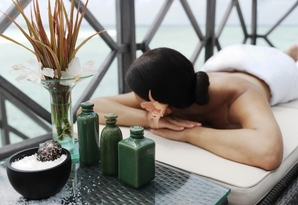 Take care of your health and relax

The Slovenian natural health resorts and thermal spas offer guest a relaxing time off, effective health and beauty programs, pampering in wellness centers, swimming in pools, cozy accommodations and so much more. The programs include effective natural factors and to an individual adjusted activities.
One can choose between the next health resorts:
---
FOR YOUR WELL-BEING AND A HEALTHY GLOW
Pamper yourself – relax your body and soul! There are many different ways of relaxation, activities to nourish your soul and ways of healthy living that make us feel great and fulfilled. In addition to all the relaxing massages, saunas and special baths the wellness centers also offer you great wholesome therapies.
Go through our great wellness offers:
Sloveniaholidays recommends
---