{newsletter}

SloveniaHolidays.com > Highlighted contents


Luxury and different kind of holidays in Slovenia
Find your own hide-away or luxuriously decorated acomodation for a holiday in Slovenia!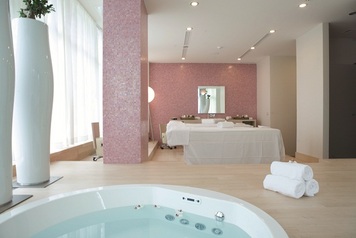 AS Wine Estate - Karst Vineyeard Villa
AS Wine Estate - Karst Vineyeard Villa is situated in the midst of beautiful tranquil countryside, surrounded by rolling hills and vineyards just a few kilometres from the ancient village of Dutovlje in the heart of the Slovenian Karst region.

Luxury is an over-used word in tourism but is one that is certainly applicable for AS Wine Estate. The house offers extremely high quality fittings, and facilities and serious levels of comfort. The style is somewhat eclectic and the house very successfully fuses the traditional feel of a wine estate house with antique and modern furnishings and beautiful artwork.
More info, photos and booking >>
Kempinski Palace Portorož
The Kempinski Palace enjoys a unique location in the very heart of Portoroz with a fantastic view of the Adriatic Sea. Close to the medieval pearl, the town of Piran and just a short drive from Trieste, Ljubljana and Venice, the hotel is ideally positioned for leisure, business and adventure.
Elegantly nestled in a historical park, the luxurious hotel dates back to the Austro-Hungarian Empire in 1910 and behind its grand Habsburg facade there is a unique blend of traditional and contemporary design by Jean Claude Laville. The iconic hotel boasts 164 Superior and Deluxe rooms, 17 exclusive suites including a luxurious 230 sq m Presidential Suite and two rooftop Laguna Suites with open-air Jacuzzis. All rooms and suites are spacious, superbly furnished in modern or traditional design with a park or a sea view and appointed with air- conditioning, selected toiletries, mini bar, in-room safe, LCD TVs and free wireless internet access.
Savour top-class culinary creations in Restaurant Sophia, dedicated to the miraculous beauty of the Italian diva Sophia Loren, enjoy modern cuisineand delicious pastries in restaurant Fleur de Sel and partake of the lavish breakfast buffet in the magnificent Crystal ballroom until 12:00.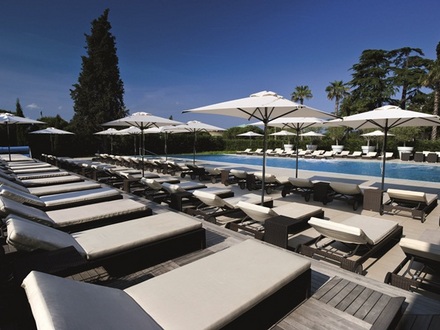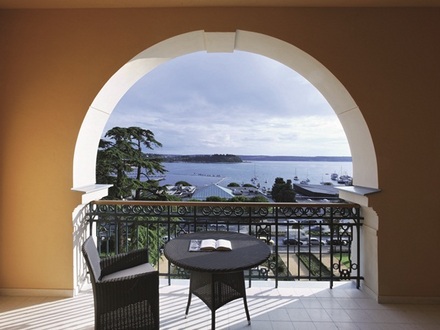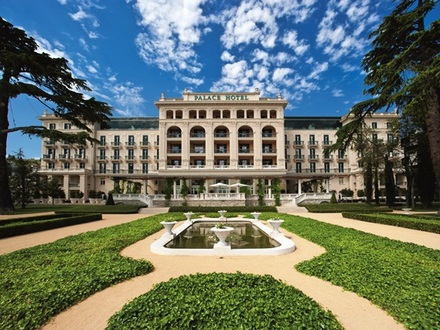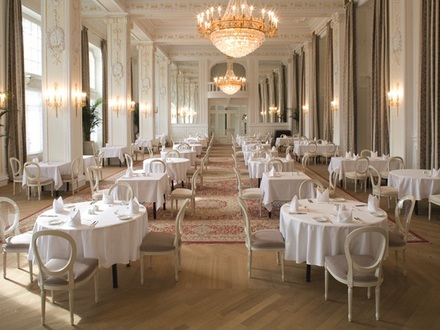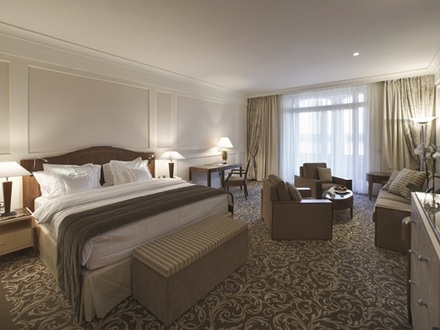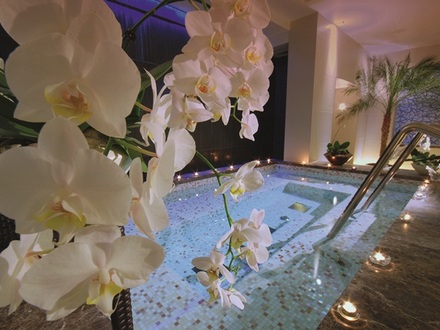 More info, photos and booking >>
Hide-away cottage
In an idyllic landscape Goričko you can find a Hide-away cottage. Here you can take a break from the everyday hustle and bustle and enjoy the fresh air and peace. The cottage is a real little luxury and suitable for the most demanding guests. For those who want something more ... among deer and sheep you can lie around by a small pond. Goričko Nature Park offers many paths for strolling and biking.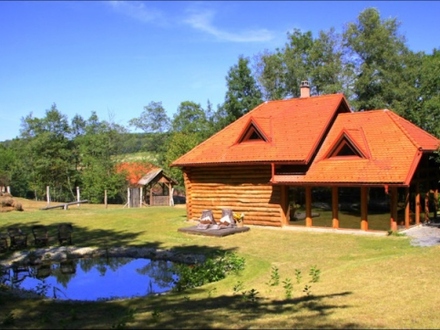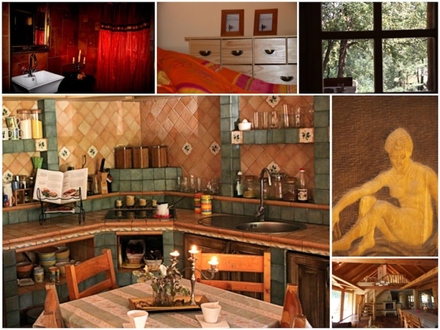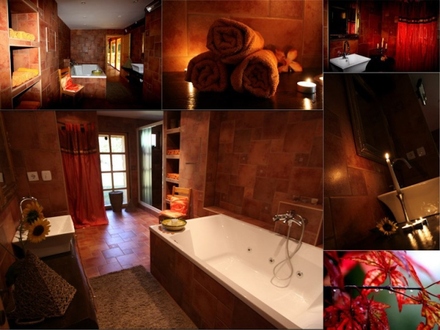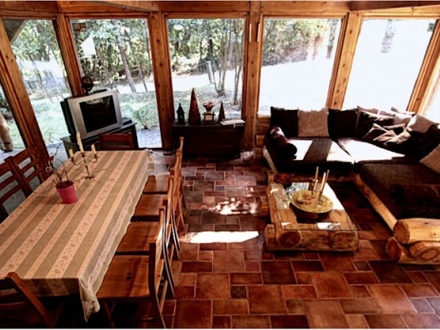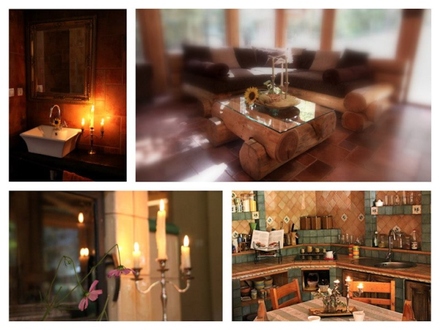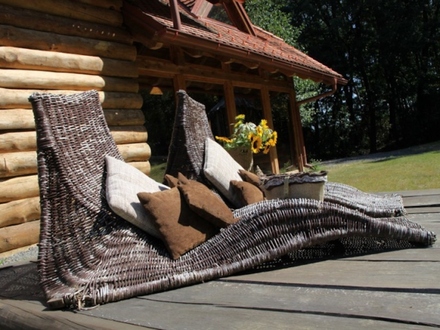 More info, photos and booking >>
Lambergh, Château & Hotel
The renovated château, dating back to the 11th century, and the modern hotel with the intimate restaurant and the boutique wellness & spa center united under the name Lambergh, Château & Hotel embodies everything you could wish to enjoy a perfect break.
The location is surrounded by a wonderful park which retains its original layout from the 18th century. Charming overstream stone and wooden bridges, two ponds, and a romantic wedding pavilion beyond compare, make the park the ideal place to rest and enjoy a peaceful moment.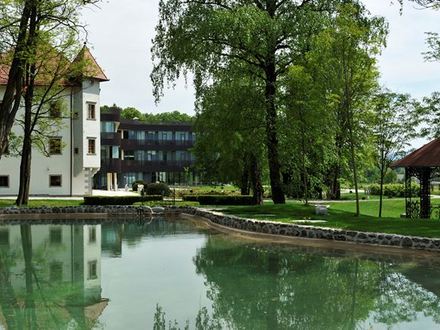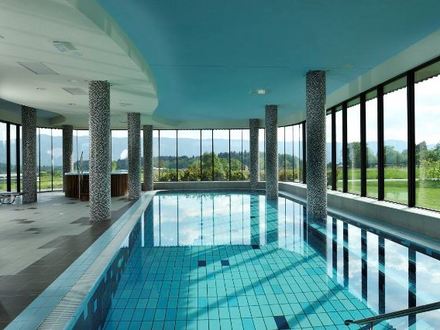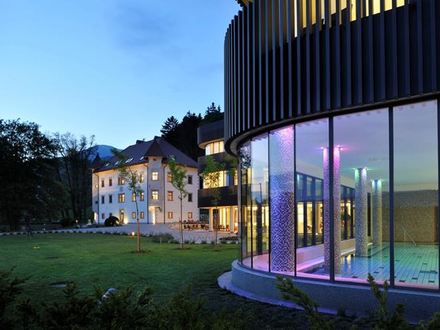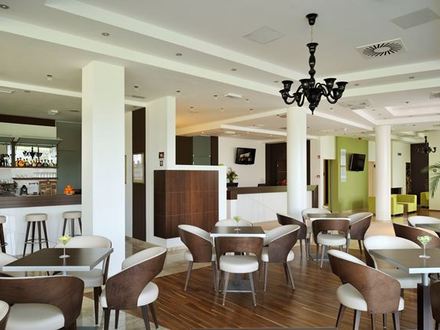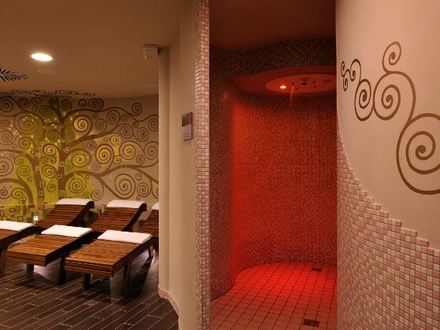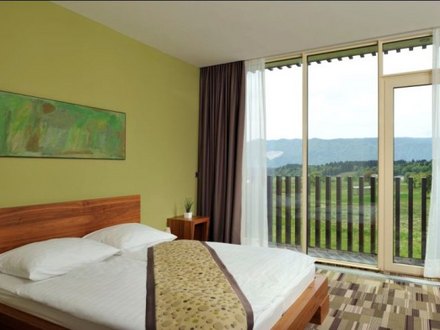 More info, photos and booking >>
Cottage in the middle of the forest
In the middle of the forest on a beautiful sunny meadow, you can find a cottage called Cottage in the middle of the forest. Avoid the hustle and bustle and come to a Cottage in the middle of the forest where the only company you will get is the birdsong and small forest animals. The location is suitable for families as well as for celebrations with friends and colleagues. Or maybe you want to take your partner in a peaceful paradise for a few days.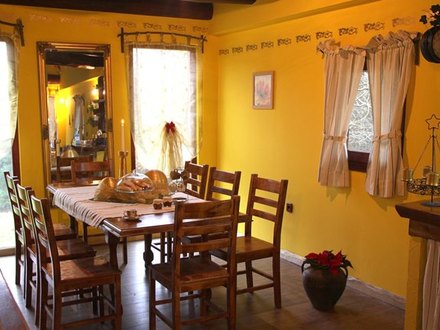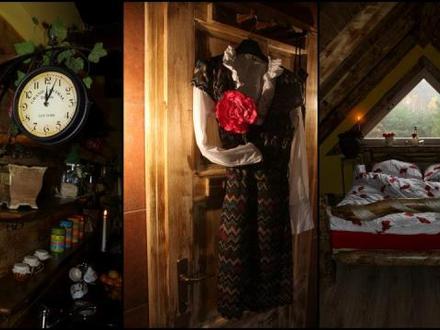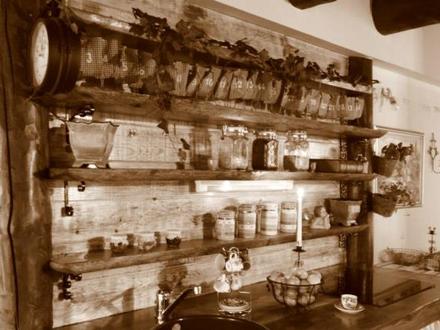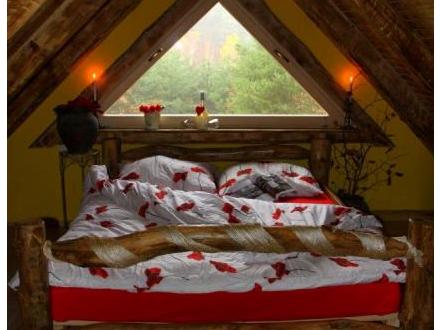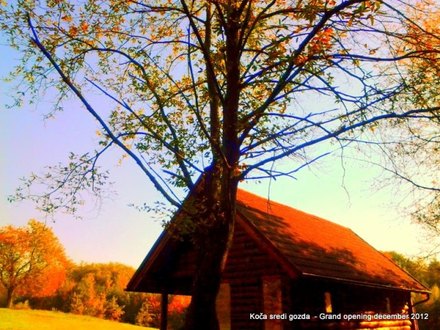 More info, photos and booking >>
Hotel Actum
Hotel Actum is a hotel in the historical part of Kranj and is located only a few meters away from the sites worth visiting, the great shops and museums in this beautiful Slovene town. In the hotel Actum contemporary design meets with the antique style. Hotel Actum the first hotel in Slovenia through which you can walk and admire the entire automobile history. Transfers can be organized from and to the airport as well as different trips to the Slovenian tourist attractions. We also have two Rolls-Royces for the VIP transfers and trips.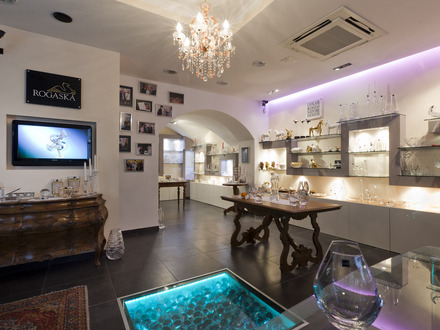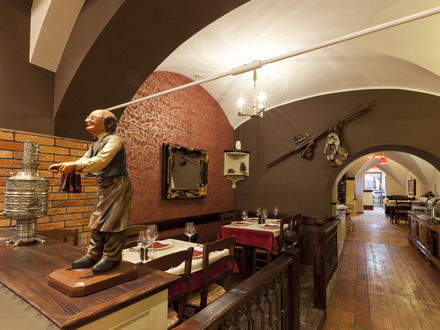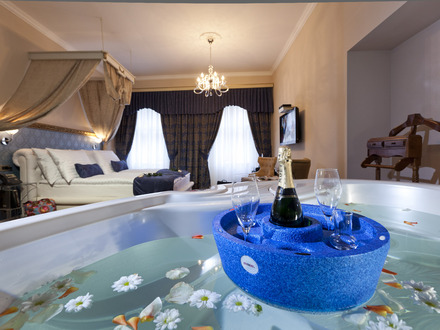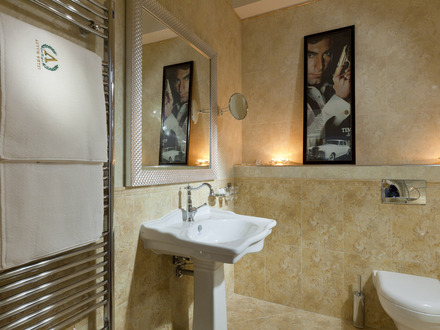 More info, photos and booking >>
Apartments Vila Marjetica
Apartments Vila Marjetica lies in a city centre, only 5 minutes' walk from the shores of the Lake Bled. With unique balconies Apartments Vila Marjetica mimics traditional architecture, typical of Upper Carniola region, while the interior is furnished with a blend of traditional and modern décor. Very spacious apartments have large balcony or terrace with view of the garden and surrounding hills. All units feature separate bedroom, kitchen, dining area, living room with cable TV and private bathroom.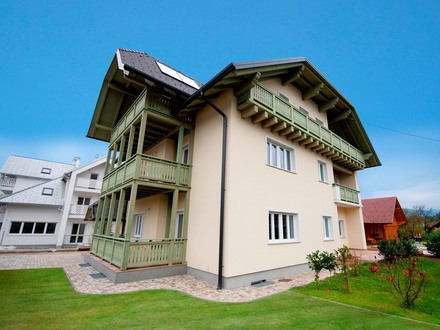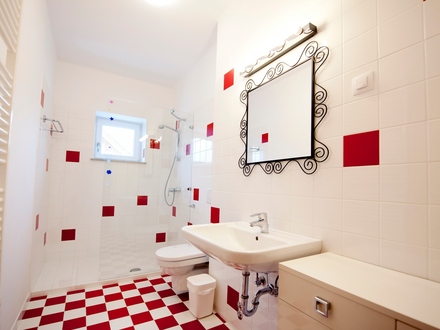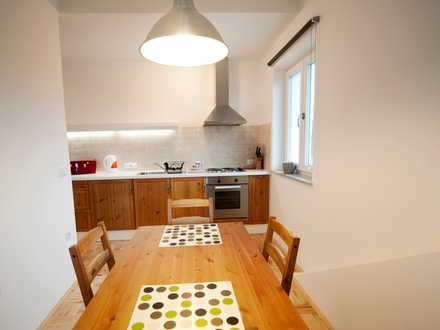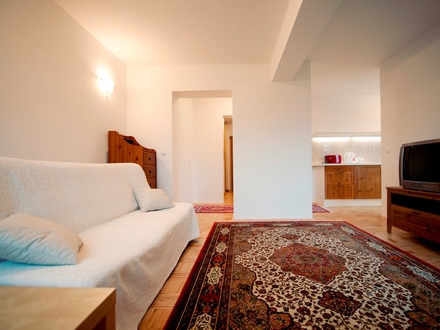 More info, photos and booking >>
Vila Mia
Set within 200 metres from Lake Bled, Vila Mia overlooks Bled Castle and the Julian Alps. It offers free Wi-Fi and free parking. The spacious rooms and apartments come with flat-screen HD cable TV, a balcony and work desk. The private bathrooms have bathtubs and a hairdryer.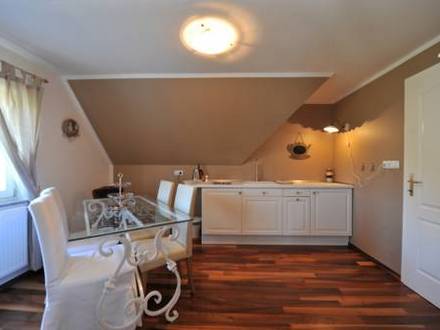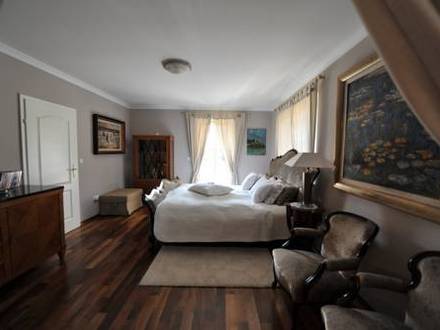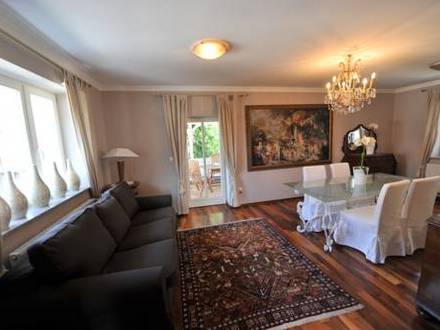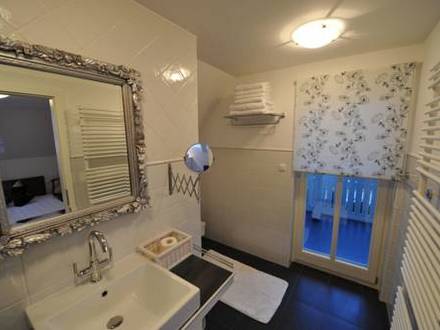 More info, photos and booking >>
Vila Sol
Vila Sol is renovated old villa with three apartments with own floor and entrance each. It's decorated in modern style, with each apartment in it's own theme, to give homey and comfortable feeling when staying in. The Villa Sol is situated 2 km from Lake Bled in peaceful village of Ribno, where you can go via road over fields with beautiful view of Bled's surroundings and Bled's castle, Alps, Karavanke, Jelovica, Mežakla mountains.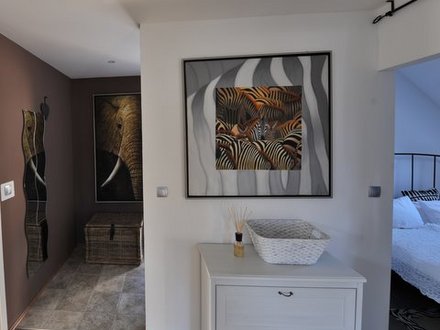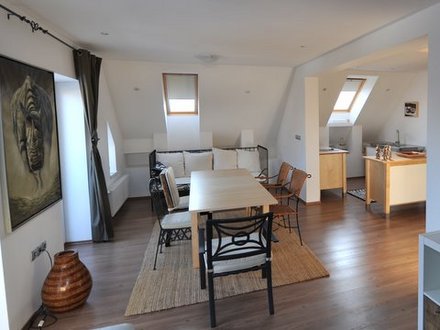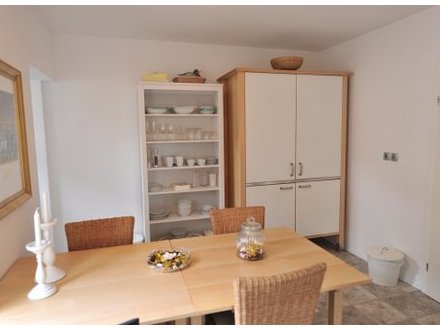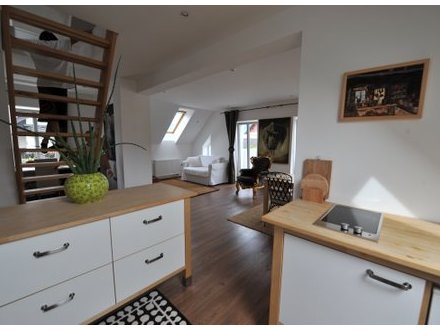 More info, photos and booking >>