{googleMapModule}
{newsletter}
SloveniaHolidays.com > Zgornje Jezersko > The Lakeside Inn


The Lakeside Inn
Zgornje Jezersko 125a, 4206 Zgornje Jezersko

tel.: 00 386 4 254 50 60
---
The Lakeside Inn - presentation

The Lakeside Inn (Gostišče ob jezeru) is located by the Lake Planšar, where excellent local food, such as the ''masovnek'' (a speciality made from flour and sour cream) with sour milk, veal stewwith buckwheat žganci of Koroška, game with bread dumplings, homework cream cakes and many other culinary delights, is offered.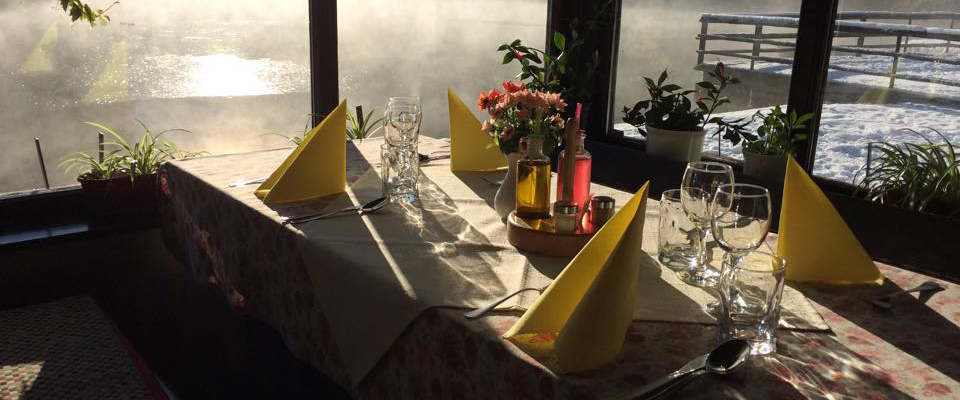 There is a twisty walking path that goes around the lake. The inn is open all year round. In the summer it is an excellent starting point for excursions on mountains, cycling and walks. In the winter the surroundings are ideal for cross-country skiing, skiing for children at the near slopes and ice skating on the frozen lake or artifical surface. A large parking lot for buses is avalible in the vicinity.
Lake Inn Zgornje Jezersko.
---
If you like the The Lakeside Inn, please refer to: