SloveniaHolidays.com > Activities > Mestna


Mestna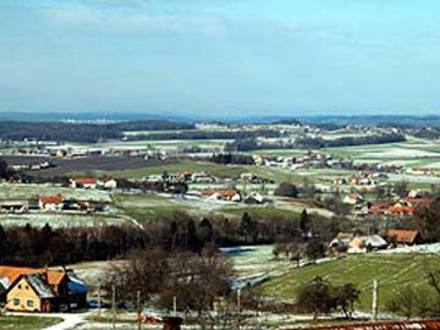 ---
Starting point: Ptuj
Path length :
30.0 km
Time:
00:00:00
Difficulty:
Medium
Ground:
Asphalt
---
Description of path
From the KK Perutnina building, cycle toward Vičava. In the summer heat, the Drava rapids on your left should prove to be quite refreshing.

Continue down a flat road through Orešje, known for »Hince sequoia«, which is 43 meters high. Continue along the Drava and you should see the village of Krčevina pri Vurberku on your right.

Stay on this road and you will near the town of Vurberk after a few long bends. You can avoid the village by turning left onto a side road and heading between the fields to Dvorjane.

There, turn right onto the main road between Ptuj and Maribor. If you are in need of a rest, feel free to visit the church of St. Martin in Dvorjane.

Next comes the ascent to Vurberk, where you can admire the castle from the other side as well. The difficult ascent ends at 360 meters above sea level, but for an impressive view we recommend heading up to the castle, from where it is quite possible to see all the way to Austria and Hungary on a nice day.

Descend onto the Ptuj-Maribor road and, after a long flat ride, turn left, ascending to Grajenščak. This time, you can get an excellent view of the vineyards and orchards while riding along the ridge. Pass through the villages of Drstelja, Placar and Mestni Vrh and finish with a descent to Ptuj.
---
At about the halfway point, you will find the town of Dvorjane and the church of St. Martin . It was built in the early 15th century, while the main altar (dedicated to St. Michael) was added in the early 18th century. On the highest hill by the road sits Vurberk castle, constructed at a formerly strategically important spot above the river Drava. It was first built in the 12th century, then torn down several times, the last being in 1945. The center of the castle was once surrounded by high walls and watchtowers. By the entrance, you can see one of these towers - the only preserved part of the castle left. Nowadays, the castle is used a summer performance area. Beneath the castle you can see the church of St. Mary from the 14th century, renowned for its tombstones with reliefs of Vurberk lords on the walls and for its Roman epitaph.
Ptuj
Warning
The author of these pages takes no responsibility for the described cycle routes or for the accuracy of the data. We have presented the cycle routes to the best of our ability, but the cyclist and the maintainer of the route are ultimately responsible for the safety of the trip.