SloveniaHolidays.com > Julian Alps > Bar Slap Voje


Bar Slap Voje
Dolina Voje, 4265 Bohinjsko jezero

GSM: 00 386 41 710 951, 00 386 31 344 470
---
Bar Slap Voje - presentation

The centre of Triglav National Park abunds in natural and cultural sights which you probably all know. However, many do not know that a beautiful valley of Voje lies right in this part of the world. A little more than two kilometres from the Voje alpine hut, you will be able to rest and taste all possible homemade and local specialties. We are located on 732 m above sea level and 6,5 kilometres away from the Bohinj Lake.

There are a few possibilities how to reach us. There is a road that leads through the magnificent unspoiled nature - you can go for a walk or even make a cycling tour to visit us.
A more thrilling and a little more demanding cycling tour is through the Mostnica gorge, which will provide you with the most beautiful sights and unspoiled parts of nature.

After a walk or cicyling tour you will be able to enjoy in our hospitality, since we offer numerous homemade dishes. You can also enjoy the sweet homemade potica (nut roll) or apple strudel and quench your thirst with refreshing drinks.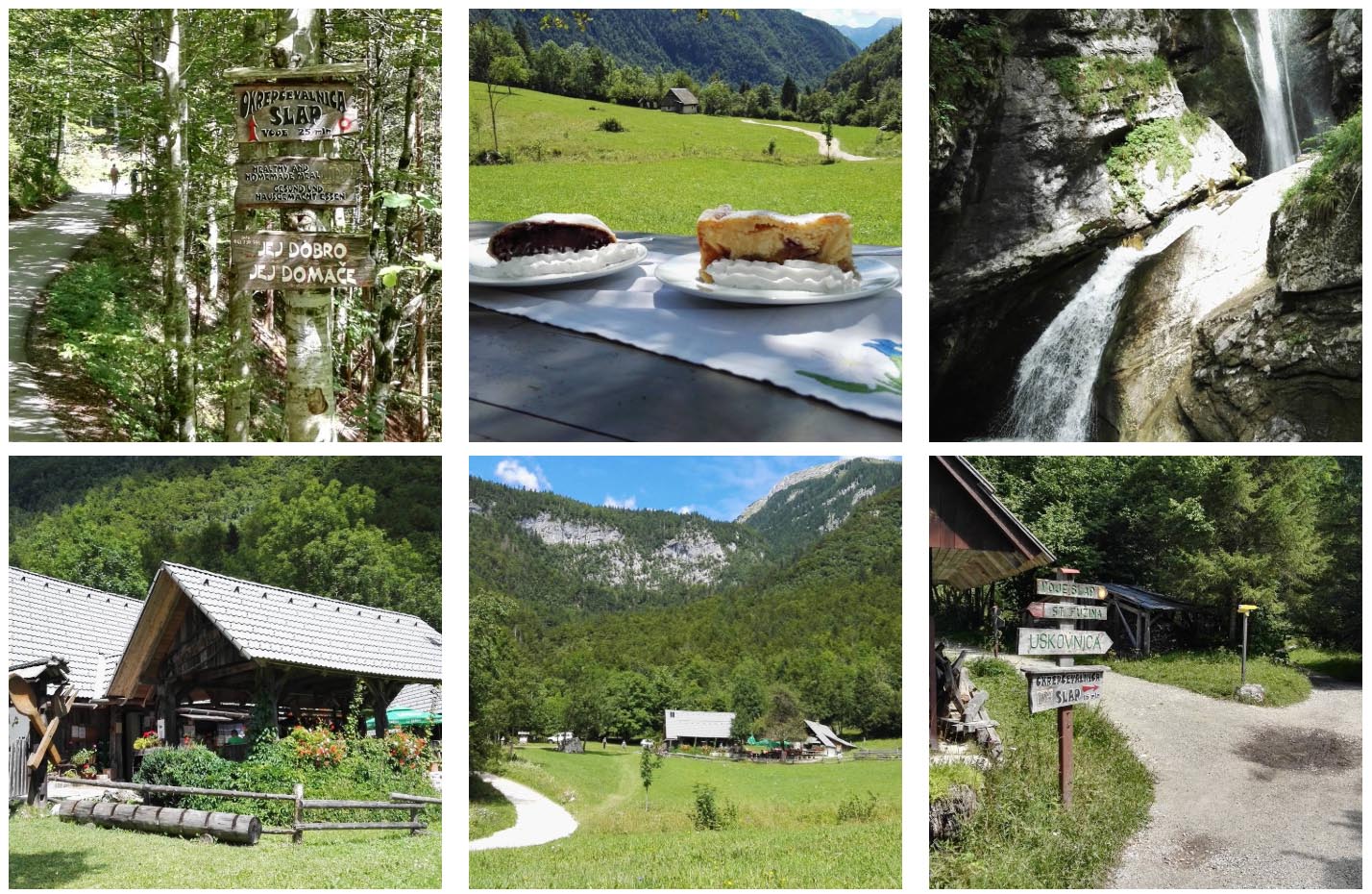 After a relaxing rest we invite you to a short walk to the Šum waterfall. This will be the beautiful peak of your day spent in the valley of Voje.
---
Bar Slap Voje Bohinj, bar Bohinj.



Bar Slap Voje Bohinj.
---
If you like the Bar Slap Voje, please refer to: