SloveniaHolidays.com > > Processing of herbs, sports cosmetics Koželj


Processing of herbs, sports cosmetics Koželj
Vegova ulica 12, 1233 Dob

tel.: 00 386 1 722 09 75, 00 386 1 722 09 70, faks: 00 386 1 722 09 75,
www: http://www.facebook.com/k..., http://www.kozelj.net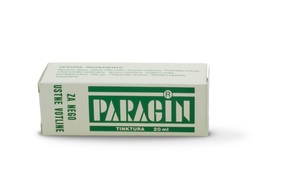 Manufacturer: Koželj d.o.o. Dob
On the market since 1958!
PARAGIN contains in a special way prepared natural extracts of various medicinal herbs and essential oils of peppermint.
PARAGIN tincture is recommended for oral care, and tooth mobility, gingival inflammation, inflammation of the mucosa, bleeding gums. Also used at the Oncology Institute for the care of the oral mucosa.
For a healthy and fresh breath in the future!
All products from this supplier