SloveniaHolidays.com > Activities > Brdo


Brdo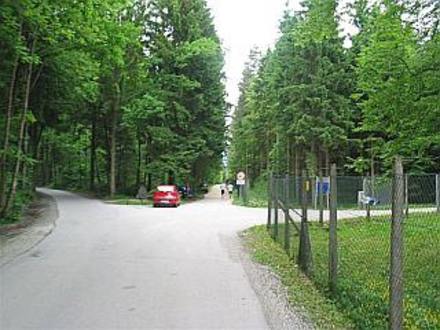 ---
Starting point: Kokrica - Predoslje
Path length :
9.0 km
Time:
00:30:00
Difficulty:
Easy
Ground:
Macadam
---
Description of path
The route leads around Brdo (estate used for state protocol services of the Republic of Slovenia). It is suitable for all cyclists, including youths. The road is macadamized and mainly level. No motorized vehicles are permitted, so you will only meet hikers, runners and cyclists.

Warning: be careful if cycling with your children, as the macadam road eventually joins the main Kokrica – Predoslje road.
If you're lucky, you'll be able to see deer in the enclosure.
Kranj
Warning
The author of these pages takes no responsibility for the described cycle routes or for the accuracy of the data. We have presented the cycle routes to the best of our ability, but the cyclist and the maintainer of the route are ultimately responsible for the safety of the trip.