SloveniaHolidays.com > Activities > Krvavec


Krvavec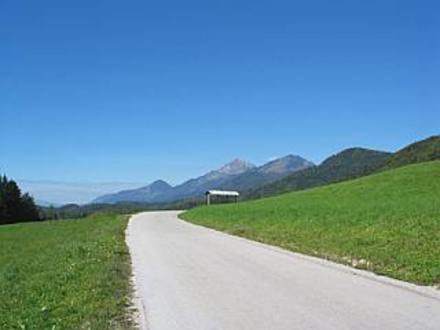 ---
Starting point: Cerklje
Path length :
32.0 km
Time:
02:30:00
Difficulty:
Hard
Ground:
Asphalt, Macadam
---
Description of path
The cycling route to Krvavec begins in front of the primary school in Cerklje. Head for Grad or the Krvavec ski lift. In the village of Grad, turn right, following the signpost toward Ambrož pod Krvavcem. Quite soon you will be surprised by a rather steep ascent with a length of about two kilometers. At the top of this first slope, turn left as indicated by the signpost for Ambrož pod Krvavcem. Cycle up a very short and not particularly steep incline, then descend for about a kilometer - the only descent until you reach the summit of Krvavec. After ten kilometers of cycling, you will reach the tourist farm Pr Ambružarju, where a new asphalt road begins. The road used to be macadamized, but this year about two kilometers were asphalted. This incline will slow you down a little once again. Two kilometers later, the asphalt is replaced by macadam, but it is fairly firm and should not cause much trouble for you. You have about four kilometers of cycling left until the upper station of the ski lift. From there, the most enthusiastic among you can head for Zvoh or leave the bicycle there and continue on foot.
Cerklje na Gorenjskem
Warning
The author of these pages takes no responsibility for the described cycle routes or for the accuracy of the data. We have presented the cycle routes to the best of our ability, but the cyclist and the maintainer of the route are ultimately responsible for the safety of the trip.