SloveniaHolidays.com > Activities > Dolžanova soteska


Dolžanova soteska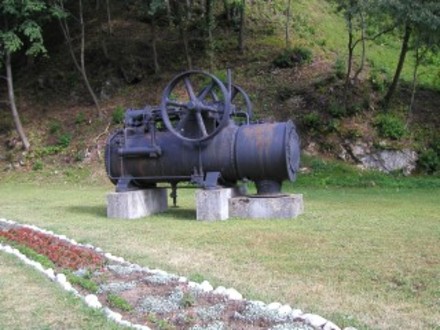 ---
Starting point: Tržič
Path length :
15.5 km
Time:
00:50:00
Difficulty:
Medium
Ground:
Asphalt
---
Description of path
The route starts at the edge of Tržič. Follow the main major road through Tržič and Čadovlje to the Dovžan gorge. Ascend through the narrow area with the stone tunnel to Dolina. The asphalt road ends at Jelendol by the Puterhof manor, where you should turn back. Return to Tržič the way you came. Head straight past the first bridge on the right. Once you reach the second bridge, turn right and cross it. You should reach the old part of the city. At the Trg svobode square, turn left. Turn right just before the bridge and follow the Tržiška Bistrica river to the next bridge. Cross it and return to the starting point via the main road.
---
Since 1895, a road has led through the tunnel in the narrowest part of the Dovžan gorge. The Puterhof manor stands at the end of the road in Jelendol.
Tržič
Warning
The author of these pages takes no responsibility for the described cycle routes or for the accuracy of the data. We have presented the cycle routes to the best of our ability, but the cyclist and the maintainer of the route are ultimately responsible for the safety of the trip.