SloveniaHolidays.com > Activities > Čez Dobravo


Čez Dobravo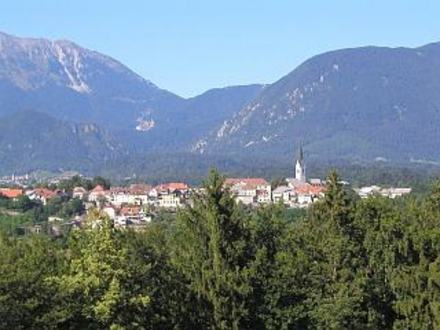 ---
Starting point: Lesce
Path length :
30.5 km
Time:
01:30:00
Difficulty:
Medium
Ground:
Asphalt
---
Description of path
From Lesce, head toward Radovljica. Just before Radovljica, turn right in the direction of Kropa. Follow the main road across the Sava river and through Lipnica. At the first intersection after Lipnica, turn left, ascend for a short while, then head straight until the asphalt road splits in front of a forest. Go right and descend to Kamna Gorica where you should turn left. Follow the main road through the village, then turn left at the first intersection. After a short ascent at Zgornja Dobrava, turn right toward Srednja Dobrava. Follow the main road through Srednja Dobrava, Spodnja Dobrava and Prezrenje. Descend to Podnart, then immediately take a sharp left toward Zaloše. Cycle along the railroad tracks to Otoče. At the railroad crossing, turn left. At Mišače, turn right to Globoko. Soon after the railroad bridge, turn right off the main road. The narrow asphalt road leads along a stream to Mošnje. Head straight through the Podvin intersection and return to Lesce via Zapuže and Hlebce.
Lesce - Kamna Gorica - Podnart
Warning
The author of these pages takes no responsibility for the described cycle routes or for the accuracy of the data. We have presented the cycle routes to the best of our ability, but the cyclist and the maintainer of the route are ultimately responsible for the safety of the trip.