SloveniaHolidays.com > Activities > Vrh nad Laškim


Vrh nad Laškim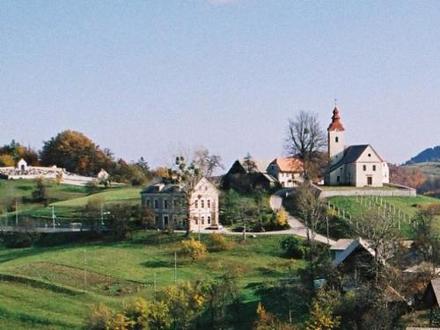 ---
Starting point: TIC Laško
Path length :
27.0 km
Time:
01:30:00
Difficulty:
Medium
Ground:
Asphalt, Macadam
---
Description of path
Setting off from the in front of the TIC cycle across the Savinja bridge, and then to head towards Marija Gradec, where turn left immediately after crossing a small bridge over the Lahomnica stream. On the right to spot the Church of Mati Božja. The road gently ascends through the village of Lahomno. At the end of the village to turn right over a small bridge and before Tev?e to the right again across a bridge – the signpost Vrh nad Laškim. Thereafter to cycle uphill for 3.7 km on an asphalted road to Vrh nad Laškim (539 m). In the village of Vrh nad Laškim, at the crossroads to turn to the Selo direction. The road leads past the monument to the victims of WW II. Arriving at the crossroads by the house Vrh nad Laškim No. 4 to keep on cycling past the chapel along the asphalted road. After 400 m of a gentle descent, at the road fork, keep straight on to the village of Lažiše on a macadam road. In the village, on an asphalted road again, to continue to the end of the village. To proceed downhill for another 600 m to turn right and go straight ahead to reach the Church of St Miklavž. The path straightens slightly and keeps on leading to Jurklošter – Rimske Toplice road, where one should turn right to Rimske Toplice direction. In Rimske Toplice to continue along an asphalted road past the Hochkraut Inn to Strensko (see cycling information boards). Macadam road takes us by the railway line to Marija Gradec to go on just a few-minute ride to Laško.
Laško - Rimske Toplice
Warning
The author of these pages takes no responsibility for the described cycle routes or for the accuracy of the data. We have presented the cycle routes to the best of our ability, but the cyclist and the maintainer of the route are ultimately responsible for the safety of the trip.