SloveniaHolidays.com > Activities > Šmohor


Šmohor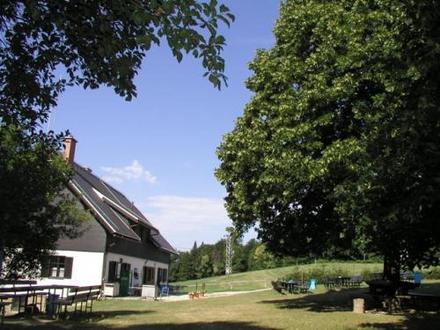 ---
Starting point: TIC Laško
Path length :
28.0 km
Time:
02:00:00
Difficulty:
Medium
Ground:
Asphalt, Macadam
---
Description of path
Description of the route: Laško, Spodnja Rečica, Huda Jama, Zgornja Rečica, Šmohor, Slivno, Spodnja Rečica, Laško.

To cross the railway just opposite the TIC and to turn right immediately to continue along the railway. After 300 m the road starts to go up slightly to pass the tunnel, the Vitapark, and to cross the bridge over the Rečica stream. It turns left to Spodnja Rečica direction and takes us past the Fragmat Tim and Paron factories gently uphill to Huda jama. In Huda Jama, at the fire station, turn right in direction Zgornja Rečica. To cycle an asphalted road past the school and the Church of beatified A.M. Slomšek to the crossroads at the house No. 56 Zgornja Rečica, where to turn right. From here keep on pedalling uphill for 3.5 km on an asphalted road to reach the board marking at the end of the village Zgornja Rečica. Just before the board there is a farm and a drinking water well (a steel pipe) where one is possible to top up water reserve on a hot day. To keep on pedalling uphill for 700 m to get to the road fork where to turn right to the Šmohor direction. The path rises steeply upwards along the hillside of Gozdnik and after 2.7 km it reaches the road fork where one might enjoy a beautiful view – Šmohor and Malič are just in front of us. At the fork the road turns right – the signpost Šmohor – and proceedes down for 1 km as far as the crossing of six macadamized roads to continue straight up the hill past a small chapel. After a short but rather steep ascent, the path starts descending and afterwards gently ascending past the Church of St Mohor to the alpine lodge of Šmohor (774 m) which operates daily. The road leads down to the valley. After a 6.5 km descent to get to the road towards Zgornja Rečica, where the journey started, to turn left to the point of departure.

Laško
Warning
The author of these pages takes no responsibility for the described cycle routes or for the accuracy of the data. We have presented the cycle routes to the best of our ability, but the cyclist and the maintainer of the route are ultimately responsible for the safety of the trip.